It's been a long time since I last posted a #romanceclass event recap on this blog because the last recap I wrote was posted on my personal blog. Mostly because that event (Feels Fest 2017) was very special to me, and it was impossible to write a recap with minimal fangirling.
I haven't been able to write a recap for April Feels Day 2018 because of my hiatus (hello, thesis!) so I really wanted to write a recap for this year's Feels Fest.
If you've been following me for some time now, my love for #romanceclass is no secret to you. But if it's the first time you've heard of #romanceclass, let me share some screenshots from the media kit that you can download here.
This slideshow requires JavaScript.
Two major public events have become annual traditions for #romanceclass – the Feels Day every April and Feels Fest every October.
#MCYourself2018
This year's Feels Fest has a theme – to MC yourself. (MC= Main Character)
Guests were encouraged to dress up as their favorite main fictional character or to come as the best version of themselves.
"You are scored on my heart, Clark. You were from the first day you walked in, with your ridiculous clothes and your complete inability to ever hide a single thing you felt."
-Will Traynor, Me Before You
I chose to dress up as Louisa Clark from Me Before You and I went to the event with my sister Eliana who dressed up as Stella (from the movie 100 Tula Para Kay Stella).
Pre-event: Author Meet & Greet
Bloggers were invited to an Author Meet & Greet where Ms. Mina V. Esguerra showed us her presentation for IASPR 2018 (International Association for the Study of Popular Romance) and authors talked about their new and upcoming releases.
The IASPR presentation
There were data on ~relevant stuff, like where #romanceclass books are read all over the world and who among the live readers were crowd favorites (names were not dropped). But my most important takeaway from the presentation is the current state of romance (as a genre) in the Philippines.
Romance in the PH ≠ HEA
"Romance" stories in the Philippines do not guarantee the genre requirement which is the happily-ever-after (HEA). I think it's because most Filipinos have this mindset that all love stories are romances. I had that mindset before, but thanks to #romanceclass (and Romancelandia in general), I was made aware of my erroneous belief.
When I started writing my thesis, I was able to read more about the romance genre and one of my favorite articles can be found on Book Riot.
Below are some points from the article that I reaaaally love:
Not all love stories are romances. Something can be a great love story and still not fit in the romance genre. If your love story doesn't have a happy ending, you have literally every other genre to play in.
Me: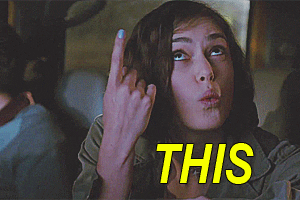 No one asks for mysteries to not have a crime, or historicals to take place in the future, or fantasies to ditch all magical/mystical elements, or horrors to be bright and happy. Why is it okay to ask romance to remove the one thing expected of the genre, an HEA? (Spoiler: it's not okay.)
Me: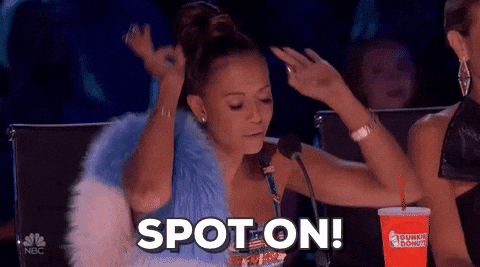 If romances don't require happy endings, what is even the point of having genres? A genre label exists to give the reader an idea of what to expect. You can't just change those expectations because you want to or because you feel like reading/writing "something different."
Me: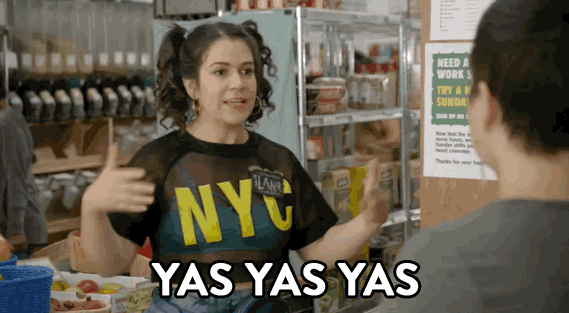 (Read the full article by Sarah Nicolas here.)
I decided to create a Twitter thread of excerpts from my thesis because I wanted to share my love for romance by spreading the word about what I've learned. (If you'd like to read my entire paper, you may send a message with your email address so I can send it to you.)
Basically, Ms. Mina's presentation included some of the reasons why I've chosen to study #romanceclass books for my thesis and why I intend to keep choosing #romanceclass relevant topics for the academic papers I'll write in the future.
I always want to give back to the community that is home to my heart. ❤
New Releases
Ms. Tara Frejas launched the repackaged edition of the first book in her Backstage Pass series.
She also did a (public) cover reveal of the next book in the series, Play It by Ear (see cover below!).
Upcoming Releases
Angeli E. Dumatol – How to Write a Novel in 7 Days
Carla de Guzman – the second book in the Cincamarre series
Six de los Reyes – #tinapahanfic
Ana Tejano – Win Meah Over (there's a mock cover!)
Tara Frejas – Play It by Ear + #ProjectDatu
Chi Yu Rodriguez – No Two Ways (click the photo above to read the blurb!)
COLLABORATIONS
High Society Landian Anthology – Carla de Guzman, Bianca Mori, Suzette de Borja
This slideshow requires JavaScript.
Save the Date (Fake Wedding Date Anthology) – Carla de Guzman, Six de los Reyes, Mina V. Esguerra, Tara Frejas, Ana Tejano, Jay E. Tria
#GaleWatchCon (also #gamebae) – Miles Tan, Six de los Reyes
Me after all the previews:
---
And that's it for the first part of my #FeelsFest2018 recap! Which among the upcoming #romanceclass titles are you excited for? Comment your answer below and you might just get the book you've been eyeing once it gets released! Consider it a gift from me. ❤