The Kiss Quotient by Helen Hoang
Publication Date: June 5, 2018 by Berkley
Genre: Romance
 Amazon │ Barnes & Noble │Nook│Books-A -Million│Indiebound│iBooks│ Kobo│Google Play
Readers from the Philippines can get copies of the book from Fully Booked.
Blurb:
A heartwarming and refreshing debut novel that proves one thing: there's not enough data in the world to predict what will make your heart tick.
Stella Lane thinks math is the only thing that unites the universe. She comes up with algorithms to predict customer purchases–a job that has given her more money than she knows what to do with, and way less experience in the dating department than the average thirty-year-old.
It doesn't help that Stella has Asperger's and French kissing reminds her of a shark getting its teeth cleaned by pilot fish. Her conclusion: she needs lots of practice–with a professional. Which is why she hires escort Michael Phan. The Vietnamese and Swedish stunner can't afford to turn down Stella's offer, and agrees to help her check off all the boxes on her lesson plan–from foreplay to more-than-missionary position…
Before long, Stella not only learns to appreciate his kisses, but to crave all the other things he's making her feel. Soon, their no-nonsense partnership starts making a strange kind of sense. And the pattern that emerges will convince Stella that love is the best kind of logic…
---
Because I've already posted my review of The Kiss Quotient and I've also posted my interview with Helen Hoang, I thought it would be fun to write a What If post for The Kiss Quotient.
What would change if the book was set in the Philippines?
CHANGE OF ITEMS/SETTING
Michael would be doing arnis instead of kendo.
Arnis is the national sport and martial art of the Philippines. I think Michael would be good (and look good) in it. 😉
Chapter 9 – the gelato would be replaced by sorbetes. The flavors would definitely change as well. Perhaps queso and tsokolate? Ube would work, too.
Stella and Michael would be walking along Manila Bay instead of the San Francisco sidewalk.
I've always dreamed of walking along Manila Bay and staying there to watch the sunset. I believe it would be very romantic, especially if the efforts for cleanup would succeed. (You can read more about it here.)
Stella would bring puto and/or ensaymada when she visits Michael's family.
If I need to bring food to someone else's house, I immediately think of puto and ensaymada because they feel like safe options. I also think that most (if not all) Filipinos can recognize them, because I see them everywhere.
Michael's family would serve adobo or sinigang at dinner.
Adobo and sinigang are ~rivals~ for the signature Filipino dish, so I'll leave it up to you. 😉
THINGS THAT WOULD CHANGE BECAUSE OF SOCIAL NORMS IN THE PHILIPPINES
Stella's relatives would ask about her dating life as well.
I know you hate surprises, Stella. In the interests of communicating our expectations and providing you a reasonable timeline, you should know we're ready for grandchildren.
The Kiss Quotient opens with this line from Stella's mother. But if the book was set in the Philippines, Stella's mother would not be the only saying this. Stella would be bugged here and there, by her aunts and uncles and other relatives, and it would be exhausting.
Stella won't say a thing about the things she noticed at Michael's house…and if she does, she would be smart-shamed.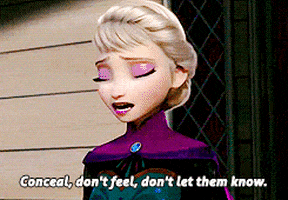 Piano out of tune? Don't say a thing.
Plastics being microwaved? Don't say a thing.
Stella would do her best to hold it in because the moment she comments on the stuff she noticed, she would be smart-shamed for it. Even if she states logical reasons, she would be dismissed and it would be blamed on her doctorate degree.
She would receive comments like:
"You think you know better? What, because you have a PhD?"
"We've been eating/doing this for years and nothing happened to us. Just because you have a doctorate degree doesn't mean you get to be the boss of us. You're in our house."
Michael would probably receive comments too, for bringing in such an "ungrateful" woman.
The saddest thing would be the lack of understanding for Stella because of Asperger's.
A lot of Filipinos still need to be educated when it comes to mental health because from what I've observed, any kind of mental illness either translates to going crazy and/or being abnormal. Only a few choose to get help because sometimes the closest people they hold most dear are the first to judge.
People go missing. Some even take their lives. And yet, I still see posts that say these people just want attention. That they're just sad.
It breaks my heart that a lot of people can't accept that they need to be corrected. That they have to be more aware of what's real.
This is why representation matters. Especially the titles that fall under #ownvoices.
Stories provide context for facts to make sense.
-Lisa Cron
This particular quote from a TED talk by Lisa Cron because it hits too close to home. I'd like to believe that if we keep on sharing the love for reading, we can make the world better one book at a time.
I mean, I know that the world can be really cruel, but we can choose to be kind. We can choose to understand. I truly believe that we can make this happen because the most important things I know today are products of the stories I've read and the experiences I've had.
We're in this together, okay? ❤
Now let me show you beautiful people from my country.
The (Hypothetical) Stella and Michael
I spent a lot of time looking at local actors and actresses to create my (hypothetical) cast.
I chose Iza Calzado as Stella because she's a versatile actress and I believe that if The Kiss Quotient was really set in the Philippines, Iza could bring Stella Lane to life.
For Michael, I had to drop the "Daniel Henney lookalike" as a qualification because I don't know a lot of Filipino actors and it was too hard for me to match that specific detail. So I just looked for photos of my favorite actor, Jericho Rosales.
I really really love Michael and I've had a crush on Jericho Rosales since I was a kid, so it's not hard to see Michael's qualities in him. (He's the guy wearing the henley. *wink*)
Dingdong Dantes (Left) and Derek Ramsay (Right) are nominees for this role as well. I just felt the Michael Larsen vibe in both of them.
What do you think of my chosen actors? Comment your casting suggestions below so we could see more possibilities!
You can also share your own set of What Ifs for The Kiss Quotient. My point-of-view is limited to what I know and understand, so feel free to start a discussion on what you think would change. 🙂
Thank you for reading this post. Looking forward to your thoughts!
Giveaway! ❤