Heartstruck by Angeli E. Dumatol
Publication Date: September 15, 2018
Genre: Young Adult Romance
[I received an e-ARC in exchange for an honest review. Thank you so much, Flicker team!]
Blurb:
Seventeen-year-old Alexa Zamora looks as if she's always been the beautiful and graceful center of attention. If you knew her in grade school though, you'd remember a sad little girl, who had lost her parents, and spent most of her time on the martial art arnis—a rough sport, not something girls were supposed to like. If you knew her then, you might have ostracized her for it.
She learned from this mistake, and has done her best to hide all traces of her sport and skill in a new school, and now she's New Hope Academy's It Girl. But transfer student Theo Guevarra, who happens to be her old arnis buddy and first love, arrives and makes her question the life she's been living. How long can she keep up appearances, before it all falls apart?
---
What is #romanceclassFlicker?
Why am I so excited about the young adult imprint of #romanceclass?
I wrote a short thread about how much the Flicker imprint means to me.
(I live-tweeted my reading experience here. )
My thoughts:
This book had me at Jellybean.
I knew that Jellybean stood for a teen magazine in the Philippines because I used to collect said magazine.
Heartstruck made me relive my high school life. It's not too long ago (I attended high school from 2010-2014), and for me, this book is an accurate portrayal of high school life in the Philippines. The emotions were on point and I can't help but see my younger self in Alexa.
I'll do everything and anything I can to hold on to it. Anything to keep this picture of their perfect girl alive. Anything to keep things as they are, so I can keep my place with them.

Even if it means never taking this mask off.
I wasn't the "It Girl" of my high school, but I do know how it feels to have that desperate need to belong.
Alexa is believed to be this girl who can't even hurt a fly. Her friends don't know that she does arnis, and she's actually great at it. (Click here to know more the national martial art and sport of the Philippines!)
The facade that Alexa worked so hard to maintain was challenged when Theo entered the picture. They're childhood friends and he's her first love. Of course, Alexa would be affected.
It's seven years late, but I'm sorry for not saying good-bye. I'm sticking around this time, I promise.
Me: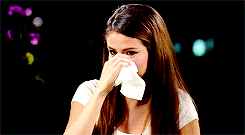 Are you even happy? With the lie you're living, can you really say that you're happy?

I'm here, and I would never let you be alone again.

But I guess you're so blinded by your fear that you can't even see that.
Theo is charming and sweet, but I love him more for his sincerity. He loved Alexa enough to tell her the truth, knowing that the mask will only fall off when she chooses to remove it.
However, for Alexa, it's not that easy to make that decision. And once you read what happened to Alexa in Cavite, you'll understand why Alexa felt the need to wear a mask.
Their words stung. There were even times when I wished it were physical because then, I'd have something tangible – a wound, a bruise, a specific place to point to when I'm asked, Where does it hurt?
Okay, now I'm crying.
I felt that. Maybe a little too much.
Holding on to my bastons felt like holding on to hope, to strength, to survival, so I clutched them with all my might.
I had to stop for a moment because my heart was crushed upon imagining a young girl clinging to the rattan sticks that gave her some comfort.
I poured all my frustrations into my swings, willing my classmate's mean words away with every strike and every step.
Excuse me while I curl into a ball and cry at the corner.
Me to Alexa: *tight hugs*
Heartstruck is about finding your people, but most of all, yourself.
Alexa thought she would lose her friends once she drops the facade, but throughout the book, we meet people who accept her wholeheartedly. I love this book for Alexa's flaws and her journey to realizing that she didn't have to be perfect. She just needed to embrace who she really is.
Other things I love:
Sorbetes – the traditional Filipino ice cream! Queso > Tsokolate for me, but sorbetes on a bun tastes great. I love it too much that I sometimes ate it for lunch when I was in college.
THEO'S FULL NAME! Just dropping this here. 😉 Tito Tim and Tita Becca. They're very supportive and pretty chill. I love that about adults in Filipino YA stories. 🙂
Trinity – we have a band, my friends! A band means band members! Band members mean possible spin-offs!
THAT LAST SCENE! ❤ ❤ ❤ ❤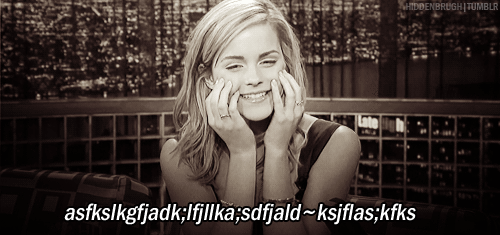 After I finished reading Heartstruck, my Twitter looked like this for more than two weeks:
To say that I devoured this book is an understatement. I downloaded the e-ARC right after receiving the email with the download link, and I dropped everything on my to-do list so I can start reading.
I finished the book in one sitting, but it took me this long to write this review because I had to recover from a book hangover. There were too many feelings to process so I took my time. And here we are. 🙂
Mileventwelve's Bookish Song for Heartstruck:
I've missed singing for the books I love, and it's good to be back!
Fight Song by Rachel Platten
I chose this song because of this tweet from Ms. Angeli herself:
Heartstruck is a story of love, friendship, and belonging that touched my heart. It's a book I'd give as a gift to my younger self, and to the teens out there who felt the need to wear a mask to be loved.
Newsflash: you don't have to.
---
Final Rating: ∞