A Princess in Theory by Alyssa Cole
Publication Date: February 27, 2018 by Avon
Genre: Romance
[Special thanks to Ms. Chachic of Chachic's Book Nook for lending me her ARC! I've bought my own copy of the book, so this is a review of the finished copy.]
Blurb:
From acclaimed author Alyssa Cole comes the tale of a city Cinderella and her Prince Charming in disguise . . . 
Between grad school and multiple jobs, Naledi Smith doesn't have time for fairy tales…or patience for the constant e-mails claiming she's betrothed to an African prince. Sure. Right. Delete! As a former foster kid, she's learned that the only things she can depend on are herself and the scientific method, and a silly e-mail won't convince her otherwise.
Prince Thabiso is the sole heir to the throne of Thesolo, shouldering the hopes of his parents and his people. At the top of their list? His marriage. Ever dutiful, he tracks down his missing betrothed. When Naledi mistakes the prince for a pauper, Thabiso can't resist the chance to experience life—and love—without the burden of his crown.
The chemistry between them is instant and irresistible, and flirty friendship quickly evolves into passionate nights. But when the truth is revealed, can a princess in theory become a princess ever after?
---
My thoughts:
As most of you know, I'm part of #romanceclass, a worldwide community of Filipino authors and readers of contemporary romance novels in English. (If it's your first time to hear about #romanceclass, I encourage you to check out the website.)
I've discovered A Princess in Theory because of my friends from #romanceclass, and I immediately added the book to my TBR pile even if I was in the middle of my hiatus.
I was so happy when Ms. Chachic allowed me to borrow her ARC!
Yes, amidst the ocean of requirements at school, I managed to read this book little by little. 45 minutes of working on my thesis, and 15 minutes of break time, most of which I used on reading a chapter of this book. I love it that much. ❤
I finished reading the book last May 24, after I've successfully defended my thesis. (You have no idea how great that day is. Just…awesome.)
I knew I had to buy my own copy, so I searched for the book at nearby bookstores. I couldn't find it, but thanks to the friendly staff at Fully Booked SM North Edsa, I finally owned a glorious paperback on the day of submission of my thesis in hardbound. (Am I blessed or am I blessed?) ❤
I'm so happy that I can quote from the book because of my finished copy!!! ❤
Why I love this book:
It shows the struggle of women in STEM. I've discussed women in STEM on my thesis because my study is about women representation in romance novels.
STEM is already hard to navigate – being marked as someone who doesn't work well in teams or contribute enough could tank my career.
Ledi is an epidemiologist, and Thabiso didn't tolerate any expression of insult towards his betrothed.
Queen Ramatla: Not a doctor? It's best when one knows one's limitations.
Thabiso: Doctors diagnose diseases, Mother. Epidemiologists save the world from them.
Me: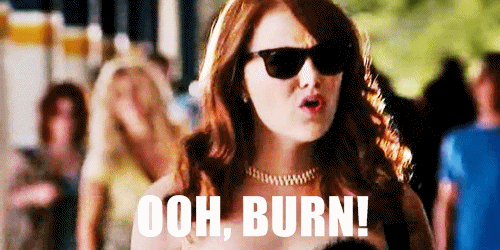 I know I'm being petty here, but I just hate it when people get mocked or looked down on for what they love doing.
It has strong female friendships. This is related to the Bechdel test – something I've mentioned in my thesis. Passing this test means having two women (ideally named characters) talk about something other than a man.
Ledi initially had a "social cell membrane" to keep other people out, but she eventually learned that there are people who genuinely cared for her.
I especially loved these female friendships:
Ledi and Portia (There was a point when I almost cried. Those two. I want to hug them both.)
Ledi and Likotsi (They're both efficient and they like getting things done. I bet they're going to be a productive duo.)
Ledi and Nya (The cousin you technically never met could be your instant BFF the moment you reunite with her, don't you think?)
If I were to form a squad from the characters of this book, Ledi, Portia, Likotsi, and Nya would be #squadgoals. ❤
It's proof that fairy tales can be real. I've also discussed this in my thesis – how critics of romance bash the genre by saying that romance novels are unrealistic for giving the heroines the happily-ever-after they deserve.
Well, they have to meet His Royal Highness Prince, Bringer of Light and Love, Thabiso Moshoeshoe of Thesolo.
I MEAN OHMYGOD THAT GUY
He technically waited for Ledi all his life. HE BELIEVES IN FAIRY TALES I CAN'T EVEN!!!
He's the guy who would (try) to cook for you and take care of you and listen to you talk about the things you love. He's also a dutiful prince with a sense of humor I fell in love with. (The ~special blanket for Ledi is the bomb!!!)
Everyone had forgotten there was a Thabiso following the word Prince, so much so that sometimes he forgot, too.
I felt sad for Thabiso upon reading this. He wanted to have an identity outside of his title, so when the opportunity came to become someone else, he took it right away to have a taste of freedom.
He just wanted to live a normal life – he wanted to be seen for who he is regardless of his crown. He needed someone like Ledi and he chose to be with her, whether or not she was betrothed to him.
That's the thing, Naledi. That the people who love you will hurt you the most is one of the great conundrums of the human condition.
Thabiso got through Ledi's walls. He made her believe that there are happily-ever-afters and that she deserves to have her own.
It was the look that she thought only existed in Disney cartoons because it seemed so highly improbable that anyone would ever look at her that way.
AHHHH I SHIP THEM SO MUCH ❤ (Is it Thaledi or Nabiso?)
This kinda means that Thabiso is a candidate for my Book Boyfriend of the Year award. ❤
Other things I love:
The Velcro metaphor. Made me cry more than once.
She was like a faulty piece of Velcro; people tried to stick to her, but there was something intrinsically wrong in her design.
Ledi was fine with being alone, but the "social cell membrane" that protected her heart also kept people out.
Ledi wondered if her Velcro`was always defective, or if sometimes she was so scared of being hurt that she preemptively ripped herself away.
This speaks to me. You don't know how much.
Likotsi. That woman. She's the friend that will knock some sense into you when you're acting crazy. One of her iconic lines in the book is this:
You have a job. Princeing.
Me: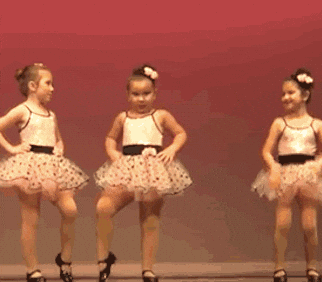 Portia. I feel for her so deeply because we share a lot of characteristics.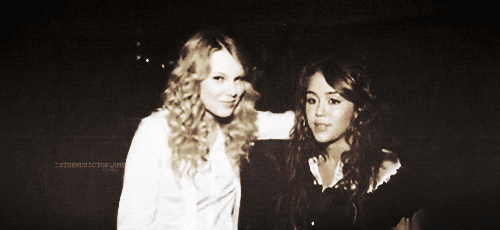 Ledi had thought no one cared for her, but Portia cared possibly too much.
That and what Ledi said after that.
Me: (I'm not crying.)
Also me:
I've also realized something. I like it when the characters make sense of the world around them through their passion. There's something beautiful in hearing people talk freely about what they love. It's like seeing the world in their eyes. ❤
---
You might like this book if you enjoyed reading:
Beginner's Guide: Love and Other Chemical Reactions by Six de los Reyes
This is the first book I've read featuring a heroine from STEM, and I am forever changed. Ledi and Kaya share a lot of characteristics, and if you look closely, there are parallels between the two books. I giggle every time I find one. 😀
The Kiss Quotient by Helen Hoang
I've said in my review that this could pass as a book twin of Beginner's Guide, so my reasons for recommending this book are pretty obvious. 🙂
A Princess in Theory is the modern fairy tale every reader of romance would want to have on their shelf. ❤
---
Final Rating: ∞