Second Wave Summer by Six de los Reyes, Tara Frejas, and Jay E. Tria
Publication Date: May 19, 2018
Genre: Romance
[I received a review copy from the authors (thank you, Ate Six, Ms. Tara, and Ms. Jay!) and I also purchased the book on release day. This is a review of the finished Kindle edition.]
Blurb:
All roads lead back to beachside music festival Summer Crush for another weekend of high waves, rock & roll, and the promise of summer romance.
On any given day, Michael Brian doesn't need to do much to hit the right notes with a girl, but there's something about this day—and something about this girl—that's got him out of tune. (A Taste of Summer, Six de los Reyes)
Indie filmmaker Datu puts on his dusty event videographer hat for Summer Crush. But memories of a love he let slip away resurface from every corner of this surf town. Now what he thought would be an easy job just isn't so easy anymore. (Rushes, Tara Frejas)
Corporate-highflyer-on-vacation Ringo has a question to which cookie bar boss woman Kris has the answer, if only they'd stop getting in each other's way. (Ask Me Nicely, Jay E. Tria)
---
My thoughts:
At April Feels Day 2018, the Summer Crush girls had a special announcement.
SUMMER CRUSH BOOK TWO!
Then, they surprised us with a title + cover reveal. AND WE WERE LIKE: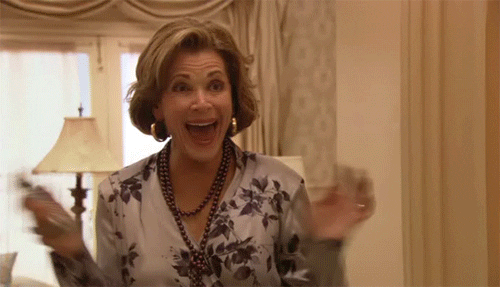 I had the best time at Summer Crush, and it felt so good to be back. I enjoyed reading about the characters I already fell in love with, and it was wonderful to meet new (and new-to-me) characters that made the fictional universe more exciting.
A Taste of Summer by Six de los Reyes
MICHAEL BRIAN (a.k.a. Mr. Abs from Feels Like Summer) did not have plans of falling in love. Until he met Mary Clarence.
This gave me all the fuzzy feels because Franklin's words really came true. (I like that kid, by the way.)
That's what they all say. You know that only means it's your turn, right?
Me: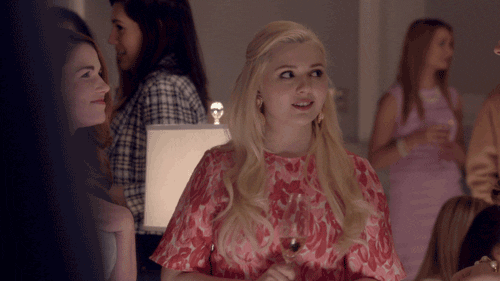 I loooove the banter and everything else that came after. *wink*
This story is like a promise of something beautiful. Mr. Abs became Mr. Heart Eyes and it's too cute for my feelings! I can't wait for Michael Brian's return. Please let it happen soon. ❤
Rushes by Tara Frejas
It's my first time to meet the Alvez brothers and okay, I get why people love them.
The featured quote alone is enough to make my heart feel things. I'm a sucker for second (sometimes third, and fourth) chances and I wanted Datu to have that chance with Kalila.
Good thing we have Pio to say the right things. (He's adorable, I like him. Maybe because I can picture him clearly in my head. *wink*)
We don't let the best people in our lives slip from our fingers just like that, do we?
YES TO THIS. And to sibling love. I can totally relate to this quote:
Here's the thing about having brothers. They could be annoying and get on your nerves, but they could also be your first and fiercest allies.
(Two sisters for me but my feelings are pretty much the same.)
What I loved the most is the water metaphor in this story. Emoceans are on point. 🌊
Ask Me Nicely by Jay E. Tria
Kris and Ringo are from You Out of Nowhere and I loved them so much in that book. In fact, Ringo de Dios is my 2017 Book Boyfriend of the Year.
Ringo is still the cutie I fell in love with and I think I loved him even more. He's the guy who lets you fangirl over your favorite band. He'll attend music festivals with you even if it means going to a place he's not entirely familiar with. He's also sexy. Have I mentioned that? 🙂
Ringo let out a quiet laugh, self-satisfied and triumphant. The brat.
Me:
And he's not just a cutie. He's the guy who would give you space when you need it.
And amazing really, how I could count on him like this. To know when to wait it out, and be patient with me and the faults in my heart and my person. To know when to follow and when to lead, and when to let me find my way back.
RINGO. MY FEELINGS. ❤
I enjoyed reading all the stories but this one felt closest to my heart.
Other things I loved:
I wasn't smiling at you! Maybe I was smiling because of literally anything else. Maybe I had the best champorado I've ever had in my life. Hot, rich cocoa and heavy cream on rice and I'm still enjoying the afterglow!
Jett and Adrian (from Feels Like Summer)
Yet in her eyes was a softness only Adrian could bring out of her stone-cold, black heart. She looked up at him, with stars in her eyes and so in love, it was disgusting.
All the cameos, basically. Including the Shinta standee.
MIKI'S FULL NAME
THE AFTERPARTY (!!!)
I repeat. THERE IS AN AFTERPARTY SO FINISH READING THE BOOK ALL THE WAY. ❤
---
A Taste of Summer is a love story waiting to happen.
Rushes is braving the currents of reality to claim a love worth fighting for.
Ask Me Nicely is love winning over the technicalities that make a relationship complicated.
Love finds you when you least expect it. Love makes a way for two people to meet again. Love hears the truth in your heart and lets you grow.
Second Wave Summer is love doing its magic. ✨
Ate Six, Ms. Tara, and Ms. Jay, thank you for the summer surprise! Looking forward to what's next. You know Child Tita will always make patol. 😂
---
Initial Rating: 4.5/5
Bonuses: 0.5
Demerits: 
Final Rating: 5/5