The Secret of a Heart Note by Stacey Lee
Publication Date: December 27, 2016 by Katherine Tegen Books
Genre: Young Adult Fantasy
[Special thanks to the publisher for the review copy!]
Goodreads Summary:
An evocative novel about a teen aroma expert who uses her extrasensitive sense of smell to mix perfumes that help others fall in love while protecting her own heart at all costs
Sometimes love is right under your nose. As one of only two aromateurs left on the planet, sixteen-year-old Mimosa knows what her future holds: a lifetime of weeding, mixing love elixirs, and matchmaking—all while remaining incurably alone. For Mim, the rules are clear: falling in love would render her nose useless, taking away her one great talent. Still, Mimosa doesn't want to spend her life elbow-deep in soil and begonias. She dreams of a normal high school experience with friends, sports practices, debate club, and even a boyfriend. But when she accidentally gives an elixir to the wrong woman and has to rely on the lovesick woman's son, the school soccer star, to help fix the situation, Mim quickly begins to realize that falling in love isn't always a choice you can make.
At once hopeful, funny, and romantic, Stacey Lee's The Secret of a Heart Note is a richly evocative coming-of-age story that gives a fresh perspective on falling in love and finding one's place in the world.
---
My thoughts:
MY THOUGHTS-
You mean my feels?
Mind you, this is the first time – THE FIRST TIME – I used a GIF in a book review. And I'm not using just one, I'm using a lot of GIFs BECAUSE FEELS.
I think I'll be writing more GIF reviews soon. I really had fun choosing the GIFs for this one. 🙂
All of the GIFs aren't mine, btw. I'm a newbie at writing a GIF-filled review, so I just used Google search. I hope that's okay. But if there'll be problems with crediting the owners of the GIFs, please let me know!
OKAY, LET'S START.
Mim and her mother are the only aromateurs in the world, and THEY ARE SO COOL. Every emotion has a corresponding smell (What does heartbreak smell like?), and every person has a scent print that may or may not be complicated. They make elixirs for people who need "a little push" for love, and it was said that they cannot fall in love and that's where it gets interesting because Mim does want to socialize with people and she's actually open to the possibility of falling in love.
Mim likes Math, btw. Particularly Algebra. Just saying.
Court Sawyer is the school soccer star described in the blurb and I LOVE HIM SO MUCH. He is totally boyfriend material. He likes whales and reading his scenes with Mim made me swoon. A LOT.
The book revolved around Mim's mistake – an accident that could ruin the love lives of people, if she wouldn't be able to fix it on time.
It was very important to make things right, especially because Dahlia, Mim's mother, is somewhat controlling and obsessive. She is very passionate and dedicated to their craft, and she would want Mim to follow her footsteps. Dahlia got pregnant because of donated sperms, not real love, and that's why she didn't lose her special ability. School takes away Mim's time for helping in the elixir workshop, and it opens the possibilities for romantic relationships. Dahlia's motherly instincts protect Mim and their noses. Their genes would be passed on if Mim doesn't break the rules.
Dahlia has dreams for Mim. Being a great aromateur like Grandmother Narcissa is one of those. But Mim has dreams of her own, and what happens when those dreams clash with what her mother wants? I have strong feelings regarding the mother-daughter relationship here because Mim and Dahlia had misunderstandings due to problems with communication. They're not really open to each other, and in fact, their interactions almost seem professional. It was like Mim was talking to her boss instead of her mother. Their thoughts and intentions were kept to themselves and they didn't want to express how they feel because they're afraid it would shatter the relationship they have. Dahlia also had family issues that led to her seemingly controlling and obsessive behavior. And as much as I'd like to tell you more about it, I couldn't. It would be spoilery.
Court experienced similar issues with his family, and maybe that's why he found comfort in Mim's friendship. Their interactions helped them find solutions for their problems.
There were surprises I didn't see coming, and I had to highlight a lot of lines BECAUSE INTENSE FEELS OMG. I am telling you, once you find out what really happened, YOU WILL FREAK OUT AND IT WILL BE AMAZING. ❤
The typical high school drama was there, but it was accompanied by descriptions of personalities through smell. Throughout the book, scents were described in a way that would make you feel like you're actually smelling them. Reading it felt like being in a garden of flowers and fragrant plants. The book is an experience – soothing to the imagination and the senses.
The Secret of a Heart Note is a book that portrayed the dynamics of different relationships through smell. Fueled by the creative mind of the author, backed up by science, and sprinkled with a bit of fantasy, this book is a dreamy read about what it takes to follow your heart. ❤
I WILL BUY A FINISHED COPY OF THIS BOOK JUST SO I CAN SHARE ALL THE QUOTES I'VE MARKED. ❤
AND THAT COVER. THAT COVERRRR. ❤ ❤ ❤ ❤
Some GIFs that could give you the feels: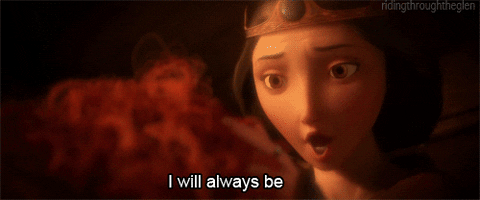 And at the end of the book, I'm smiling and swooning because K-I-L-I-G. ❤
REALLY.
AS IN, REALLY.
I MEAN, WHAT A PERFECT WAY TO END ITTTT. THAT LAST WORD!!! ❤ ❤ ❤ ❤
And when I think about writing a review for the book, I just feel everything all at once! That's why I decided to use GIFs! I thought they could help in trying to express how much I love this book. So much that I'm not giving it 5 stars.
You know the rating I give to books like this.
---
Final Rating: ∞